FRERE!
Frere did it - after 11 years of total domination, Streeton had been dethroned, finishing second, and Napier a close third. With that announcement, Sports Day 1998 came to an end.



The Winners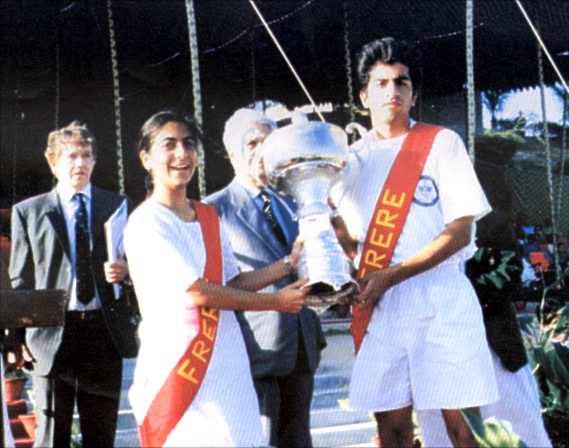 Final Results

Victor Ludorum: Ayaz Abdulla
Victrix Ludorum: Nadya Habib
Junior Victor: Humayun Rafiq
Junior Victrix: Myla Ashfaque
Junior Boy's Champions: Yasser Minhaj & Ali Hamza
Junior Girl's Champion: Mahira Karim
March Past: Frere
Champion House: Frere

All in all, Sports Day ended on a happy note, with everyone satisfied with their day's performances. It was a lesson hard learned for the Streetonites, and a victory hard earned for Frere. Shamoun and Zarmeen's tireless leadership and inspiration deserves full credit for their success.