Class of 1998 | Sports Day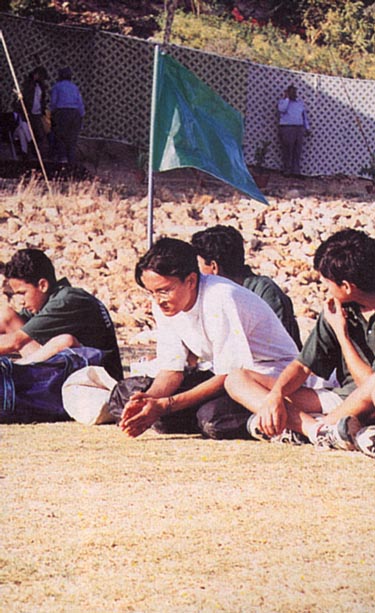 WinLosetrainingmuscle
victorytrackgutsstrength
heartagilitytechniquedefeat
higherfasterstrongerfurther
injurygreatnessalmostjump
throwrunlastdreams...




Sports Day 1998. The scene was set for one of the closest races ever for the Athletics trophy. Would Streeton, 11-time defending champion, be able to hold off the onslaught of qualifying points and universal participation from Frere? Or would Napier (namely Adnan Ozair, Humayun Rafiq and Yasser Minhaj) upset all odds and emerge victorious?

FHCs Shamoun Ilyas and Zarmeen Ali did an outstanding job of making sure there were large Frereite turn-outs for all the heats. Napier too had a huge boy's lower school squad, who ensured medal placings in almost all categories. Streeton though, were not to be outdone. Loaded with great individual performers, the Streetonites dominated the Boys Over 16 category, winning 10 out of a possible 12 golds. The only events that Streeton did not end up winning were the longest and shortest races: the 5000m (Waqar Sheikh - F), and the 100m (Adnan Ozair - N). It seemed like Streeton would successfully defend their crown with a few good performances in the relays and the March Past on Sports Day.




At the Coaching Centre, after Sports Day...


..........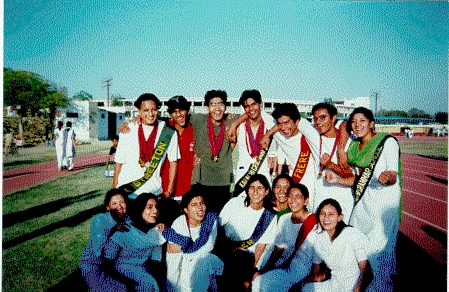 It was a great day for Track & Field at the newly laid track at the National Sports Training & Coaching Centre. Slightly windy conditions meant that it was unlikely that many records would be broken. But heading into finals, most of the heats were close and it was projected to be a great day of healthy competition. But there were more than a few surprises: Napier had a field day and won both the boy's relays, as well as the boy's Under 16 high jump & the boys Over 16 100m. Heading towards the home stretch, everyone knew it would be the result of the March Past that would decide it all... following the various awards for the Victors and Victrixes (?) Headboy Adnan Ozair announced the name of the winner on the mike... "and the winner is..."



Back to Events
Back to Sports